Sign Up to Stay Connected
Our goal is to help you with a smooth transition.
Get alerts for new information and resources.
Sign Up
UPDATE: ENFit tip syringes and feeding tubes introduction delayed in US, Canada, & PR to Q1 2016. Introduction in Europe, Middle East, Africa, Australia, New Zealand still on track to start Q3 2015.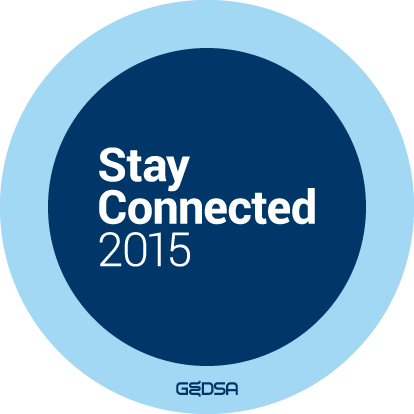 Aware, Prepare, Adopt
This three-phased transition program is designed to assist everyone—from manufacturers and suppliers to healthcare and supply chain management to clinicians and family caregivers—in this international effort to enhance patient safety.
Look below for information and tools to help you and your organization with this change.
▶ Aware
▶ Prepare
▶ Adopt
AWARE
New ENFit Connectors Due in US,
Canada, Puerto Rico in 2015/2016
Europe and other markets begin transition in 2015
Reducing the risk of misconnection requires a complete design change with correlating standards established and adopted across the industry and around the globe. Enteral devices are the first of all the clinical applications to undergo this change.
A successful transition starts with awareness of the enteral transition plan and the devices that will be affected.
The new design standard impacts the entire enteral feeding system
NUTRITION END
CONNECTOR

(FINAL)
[In place since 2012]
PATIENT-ACCESS END
SYRINGE

(CURRENT)

SYRINGE

(FINAL)
Syringes to administer medicine, flush, hydrate, or bolus feed through enteral tubes will now require a precise enteral-specific fitment.

FEEDING TUBE

(CURRENT)

TRANSITION SET

(TEMPORARY)
Includes new ENFit female connector and ENFit Transition Connector to allow fitment to current feeding port until new enteral feeding tubes are available, making it compatible with the new female ENFit piece already in place.

FEEDING TUBE

(FINAL)
Changing from male—the stepped or Christmas tree connector—to the female new standard connector. The feeding tube port for the administration set will change from female to male.
A three-step plan will ease the transition to the new ENFit connector
Transition Connector (Temporary)




Transition administration sets will have the new ENFit female connector instead of the stepped or Christmas tree connector.

Administration sets will include the ENFit Transition Connector to facilitate compatibility between the new ENFit female connector and the current feeding tube port.

Syringe




New enteral-specific syringes will be introduced with the new ENFit female connector. Enteral-specific syringes will be required to administer medicine, flush, hydrate, or bolus feed through enteral feeding tubes. Oral-tipped and Luer-tipped syringes will not fit the new ENFit connector system.

Administration Set and Feeding Tube




Feeding tubes with the new ENFit male connectors will be introduced. After the new feeding tubes are in place, the new ENFit connections between the administration set and the feeding tube port can be made and the ENFit Transition Connector will not be needed.
All launch dates subject to change due to timing of product-specific regulatory review and supplier discretion. Consult your supplier representative for product-specific availability, indications, contraindications, precautions, and warnings.
PREPARE
Plan Ahead to Ease Challenge of Transition
Leverage GEDSA tools and resources to stay connected
Staying connected to the initiative for using safer connectors will keep you informed as new tools and information are available to aid with this transition. You may want to form teams within your organization to assess the existing systems, processes, and protocols that may need to change. Also, work with your supplier representatives to adopt their specific transition plan, and train clinicians and materials/inventory management staff for the impending changes.
ADOPT
Introduce New Connectors to Work Stream
Reinforce long-term benefits of the new ENFit connector
All the awareness building and preparation has led to this crucial phase of the transition process. It will be important to remind your organization that this initiative will enhance patient safety by reducing the risk of tubing misconnections.
More tools and information will be added to help you with this transition. Sign up to stay connected and get the latest updates.